Governors
We are fortunate to have a strong and active governing board, genuinely interested in the life and work of the college and all who work and study here.
Alison Williams
Alison Williams is the Chairman of the Board of Governors for St Gabriel's College. Alison has lived in Southwark for the last 30 years'. She studied History at Goldsmith's College University of London and holds an MA in Human Resources from Westminster University.
Alison has enjoyed a long career at senior level in HR in a number of major global companies working across the UK, Europe, Africa and Asia Pac. A Fellow of the CIPD, she also holds a formal qualification in Career Counselling. Alison is passionate about creating opportunities for individuals to grow and to empower them to achieve.
Fr Mark Williams
F
r Mark Williams is vicar of the local parish of St John the pine, Kennington. Before moving to the area, Fr Mark worked for 10 years in Walworth, where he was director of a social action centre and vicar of the Parish.
He has served as a governor of a number of community and church secondary and primary schools, and has been a member of the Diocesan Board of Education. He is passionate about young people having the best of opportunities and fulfilling their potential, and is ambitious for the future of Saint Gabriel's College. Fr Mark is a keen musician.
Andrew Berwick
Andrew grew up in Elephant and Castle close to St Gabriel's College, and was a pupil at one of its feeder Primary Schools.
Andrew has worked in education and with young people for 15 years. He started his career as a secondary school English teacher and then moved on to run a widening participation charity, The Access Project. Andrew now works as a consultant supporting youth sector organisations to develop and execute strategy.
Andrew joined the governing body in early 2021. He is passionate about ensuring all young people have great opportunities to succeed at school and beyond.
Elizabeth Osemi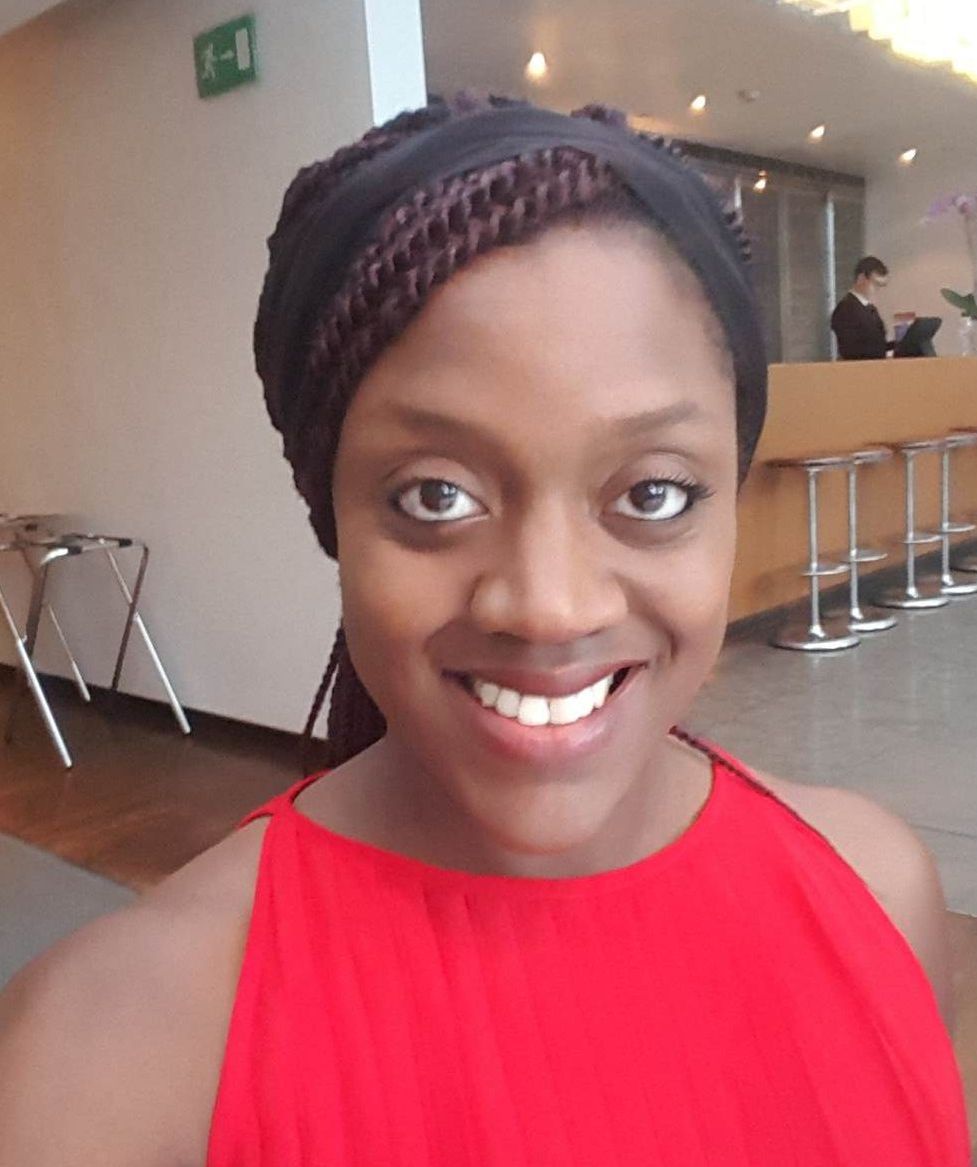 Elizabeth grew up in south London and attended Saint Gabriel's College when it was once Charles Edward Brooke back in 1995. She has been working and studying around the progression of young people over the last seven years, mainly within mentoring schemes but in part as a registered business delivering talks and workshops to schools in London. She gained her qualification in 'Understanding Children and Young People's Mental Health' in 2020. She currently works at USPG (Christian Charity) as an office manager which is based in Borough. She is both excited and keen in her hopes of ensuring key initiatives and opportunities for the children of Saint Gabriel's College.
Pilar Duran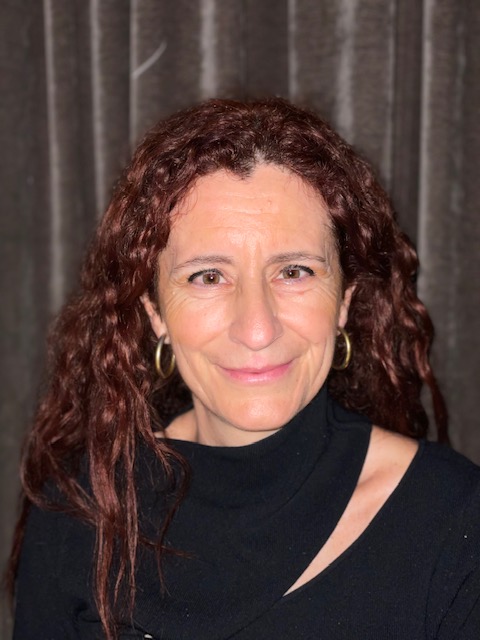 Pilar Duran runs her own property business from home while also being a mum of 2 very fun teenagers. She is passionate about education, persity and equality for all. She was a parent governor at her kids' primary school and is now really excited to be part of the Saint Gabriel's College community. She has lived in the Myatts Fields area since 2005 and loves the persity and community feeling of the area.
Pilar has a PhD in Language Development, and has attended and worked in different universities around the world: Universidad de Sevilla, Harvard University, Boston University and the University of Reading. During her academic career she focused on language learning by immigrant groups, and was part of a literacy project for immigrants from disadvantaged backgrounds in the US. Pilar is from Spain and is really looking forward to meeting the many Spanish speaking children and their parents in Saint Gabriel's.
Nicholas Hodgson
Nicholas Hodgson has been Clerk to the Governing Board since March 2017. He is a retired Government lawyer and has been worshipping at St John the pine for over 40 years; he also represents St John's on the Lambeth Citizens leadership team.
Venessa Denny
Venessa is a Deputy Company Secretary for a not-for-profit organisation, the Churchwarden at St John the pine, Kennington and the Vice Chair of the PCC. Venessa has a long and extensive background in governance, community development, mentoring and housing.
She currently is training Directors and Trustees on their statutory duties. She has served as a governor of St John the pine Primary School, been a Secretariat for an All Party Parliamentary Group and has supported small medium sized businesses in the London Borough of Wandsworth with incorporation, providing business support and strategic direction. Venessa is a firm believer in education and guidance.
Through her mentoring and training she shares her knowledge and skills and seeks to make a difference to people and their communities. Venessa has always supported community groups and has given her time to local youth projects, won grants for local voluntary groups and supports the young people within the Church congregation. Venessa's mantra is 'having the staying power to deliver and to push through the difficulties'.
Desta Palmer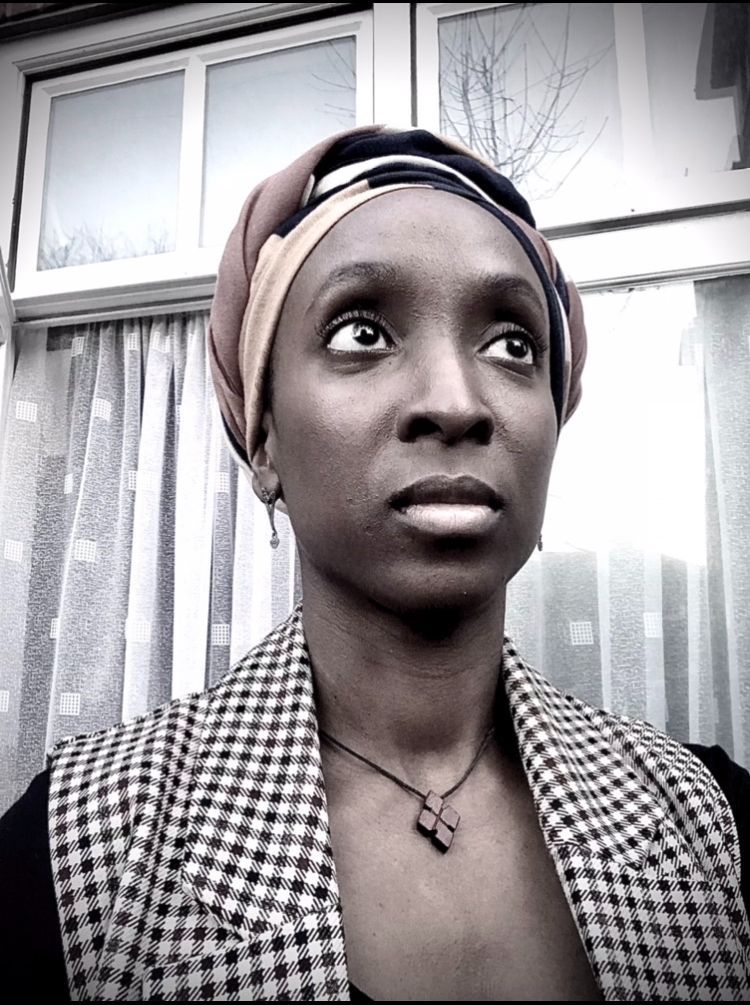 Desta is a full time parent of two, which allows her to be greatly involved in her children's education. She has a son who currently attends Saint Gabriel's College.Over the past 10 years, she has been studying and working with young people in one capacity or another. Including, some time spent volunteering as a mentor with the Baytree Centre.
This is a social inclusion charity that aims to give women and girls the skills they need to thrive in life. She holds a CPCAB Level 3 Certificate in Counselling Studies, and an OCN Introduction to Psychology. Currently, Desta works as a Teaching Assistant in an ASD Secondary school on an as-and-when basis. This allows her the time and opportunity to fully pursue her passion, of helping to ensure that all young people have an enjoyable and well balanced education. She is looking forward to the positive changes that are ahead for SGC.
Hugo Gillibrand
Hugo is one of the Parish's representatives on the Governing Body. He is an Archaeology Graduate. He is a civil servant.
Anna Caldwell
Anna manages the Mass Spectrometry Facility at King's College London.
Laurie Johnston
Laurie Johnston worked as a teacher in state schools for 30 years in London and Northamptonshire. Laurie continues to teach history to adults as well as being a GCSE History examiner.
Baboucarr Jallow
Baboucarr Jallow joined the governing board in late 2018 and he is part of the Finance, Premises and Resources Committee. Babs gained a broad experience and skills working in the financial services under finance, Solvency II regulatory reporting. Babs is a Parent Governor Co-Optee member at Lambeth Council Children's Services Scrutiny Sub-Committee.
Babs has a strong desire to help provide our great scholars with the best possible standard of education with the right attitude and character and in so doing afford them with as many opportunities in life as possible.
Matthew Leaver
Matthew Leaver has been teaching music for 15 years. Having graduated from the University of Birmingham, he enrolled onto the Teach First programme in 2008 where he spent the first teaching music in a secondary school in Camberwell.
In 2012, Matthew then went onto become Director of Operations at Music First, an El Sistema inspired project that aimed to deliver a high quality music curriculum including instrumental lessons, workshops, concerts and music hubs to many primary and secondary schools across Islington. In 2017, Matthew then took up the prestigious Director of Music role at Saint Gabriel's College, where he is now in his sixth year of teaching. Matthew is passionate about seeing young people fulfil their potential and is proud to hold the position of Staff Governor.
Stuart Labran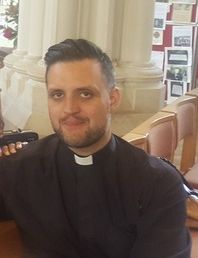 Father Stuart Labran is an assistant priest at St John the Divine Church Kennington and as such is a foundation governor at Gabriel's College.
He is a qualified teacher and has worked in various schools as a Religious Studies teacher, Music teacher, Head of Year, Head of Department and is currently the Chaplain of Emanuel School Battersea.
As part of the governing body at St Gabriel's he serves on the Teaching and Learning Committee and is lead governor for Religious Studies and EAL.
Veronica Espinosa Olmedo
Veronica is one of the Parish's representatives on the Governing Body, she holds a BA Hons Degree in Marketing and Advertising.
Currently she works as a credit controller a role she has enjoy for the last 10 years, she is also an active volunteer with the Latin American community most recently with those in the Parish.
Piotr Baczyk