Governors
We are fortunate to have a strong and active governing board, genuinely interested in the life and work of the college and all who work and study here.
Jane Bevis

Jane Bevis is Chair of Governors. She is the Independent Chair of the Cheque & Credit Clearing Co Ltd and Executive Chair of the On-Pack Recycling Label Ltd, both not-for-profit companies, having served on a number of boards over the last 15 years. A communications and sustainability consultant, she was previously a primary school governor. As a science graduate from Oxford University Jane has advised the Engineering and Physical Sciences Research Council and is keen to encourage young talent in creativity and innovation. Jane lives in Camberwell and worships at St John the Divine.
Fr Mark Williams
Fr Ma
rk Williams is vice-chair of governors and is vicar of the local parish of St John the Divine, Kennington. Before moving to the area, Fr Mark worked for 10 years in Walworth, where he was director of a social action centre and vicar of the Parish. He has served as a governor of a number of community and church secondary and primary schools, and has been a member of the Diocesan Board of Education. He is passionate about young people having the best of opportunities and fulfilling their potential, and is ambitious for the future of Saint Gabriel's College. Fr Mark is a keen musician.
Susannah Hardyman
Susannah Hardyman has been a governor for two years and is chair of the Teaching and Learning Committee. Susannah graduated from Cambridge University in 2007, having read Theology, and since then has worked in the charity sector. In 2011 Susannah founded Action Tutoring, an educational charity providing support to pupils in inner city schools through the provision of volunteer tutors. Susannah is particularly interested in tackling educational disadvantage, and raising aspirations for students from all backgrounds. She has lived in the Camberwell & Peckham area for the last 8 years.
Susan Harrington
Susan Harrington is a parent governor. She works within a local primary school and supports teaching and learning primarily in early years and key stage 1 to help facilitate inclusive learning for all children and families. Susan also works as part of a team in a local Performing Arts School that often collaborates with the local council and charities such as Birds Eye View to produce family events in the local community. Susan believes that every child is unique and deserves to have the opportunity to receive a vibrant and inclusive education.
Richard Collett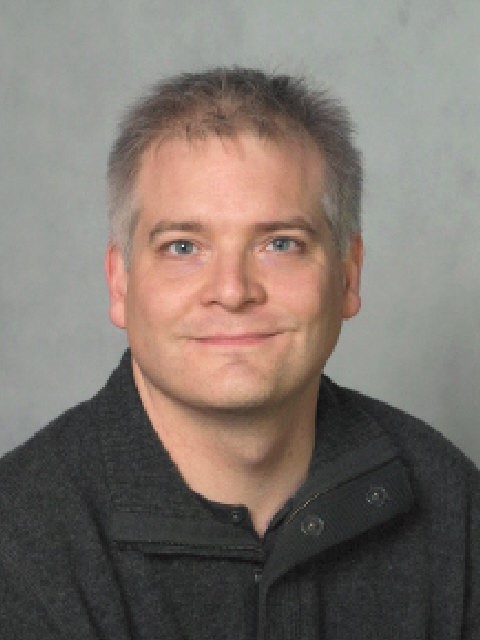 Richard Collett joined the governing body in November 2011 and is a member of the Finance, Premises and Resources committee, Richard is a qualified accountant and non-practising barrister who has lived in Lambeth for ten years and became a governor in the hope that the knowledge and skills he has acquired in the private sector could be put to good use supporting the college.
Jill Gregson
Jill Gregson serves as chair on the Finance, Premises and Resources Committee. She has retired after a career working with children and young people as a paediatric nurse and a family/community worker for a Christian charity. She worships at St. John the Divine Church and the link between church and school is important to her, which is why she became a governor. She lives near the Oval.
Matthew Hanney
Matthew Hanney lives locally in Lambeth, has worshipped at St John the Divine Kennington, and has been a Governor since 2010. He works as a Consultant and is keen to ensure the college gives every pupil a chance to get on in their lives. Matthew is also supportive of maintaining the strong Christian ethos of the college which is so important to pupils, parents and teachers.
Baboucarr Jallow (Babs)
Babs has lived in Southwark for over 20 years and has a strong connection with Saint Gabriel's College as both his son and daughter attended the college. His son has completed GCSEs in 2018 with good results that has enabled him to study for his A 'levels in an excellent school recommended by Saint Gabriel's College.
Babs works in Just Group plc as part of the finance team responsible for Solvency II reporting. Babs has a strong desire to help provide our children with the best possible standard of education with the right attitude and character and in so doing afford them with as many opportunities in life as possible
Maggie Browning
Maggie Browning is a middle leader and teacher of Social Sciences at an academy in central London. She is passionate about the delivery of outstanding educational provision as a tool to support all young people to reach their full potential, achieve their ambitions and to discover their democratic voice. Alongside her role as a teacher and governor, Maggie is a volunteer on the Teach First Futures Programme, supporting young people from disadvantaged backgrounds into university. She is delighted to be a governor at St Gabriel's College, believing it to have a strong ethos surrounding community values, spiritual awareness and academic excellence. She is a member of the Teaching and Learning Committee, hoping to bring her classroom expertise to the role. She is a Camberwell resident.
Filipa Silva
Filipa is Portuguese and works for a business advisory firm in Marylebone. She is a law graduate and has worked for an NGO in Brussels before moving to London. Prior to that, she lived in Italy during a six-month exchange programme. Filipa comes from a large family. She is keen to use her language skills to the benefit of the College to help to integrate students and their families in the school, strengthen the community links, parent engagement and bridge the gap between students' voice and the school. Filipa is a policy and political consultant and is keen to make use of her analytical competences to support the Board and the College