Leadership Team
Nick Butler - Principal
Nick Butler has been Principal of Saint Gabriel's since September 2014.
Prior to this, he had a series of senior leadership roles in London schools including Interim head teacher of Battersea Park School; Interim head teacher of Quintin Kynaston School, acting head teacher of St Michael and All Angels Academy and assistant head teacher at Chestnut Grove school, which his own three children attended.
In October 2018, Nick was delighted to be leading Saint Gabriel's when we moved into our new school building on Langton Road. A short time after this, SGC was inspected by Ofsted and found to be good in all areas and outstanding for the personal development and welfare of its students.
Kathryn Almond - Vice Principal for Achievement
Kathy Almond is the Vice Principal for Achievement. She leads the work of the Senior Leadership Achievement Team, responsible for the outcomes of students in all year groups. This includes curriculum, exams, enrichment and teaching and learning across the school. Kathy joined Saint Gabriel's College (as Charles Edward Brooke School) in 1999 as a modern languages teacher, and still thoroughly enjoys teaching French and finds working in such a linguistically rich community very rewarding.
Bradley Cornish - Vice Principal for Behaviour and Inclusion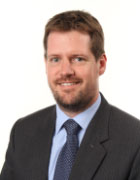 Bradley Cornish started his employment at Saint Gabriel's College in September 2002. Before joining the leadership team in 2016 as Assistant Principal for KS3 achievement, he was the head of the English Faculty.
Bradley has always been passionate about improving the outcomes of our students and a key aspect of his role is to provide KS3 students with the skills necessary to make outstanding progress so that they are well prepared for KS4.
He is also responsible for ensuring that students have a smooth transition from primary to secondary school so that they have a successful start at SGC.
Eliezer Koramoa - Associate Vice Principal, KS3 Raising Achievement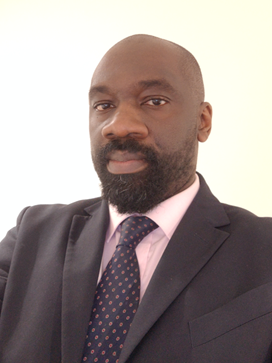 Eliezer Koramoa is Associate Vice Principal for KS3 Raising Achievement and a Computer Science specialist. Eliezer specialises in Computer Science and prides himself in developing dedicated professionals who identify, nurture and develop a passion for learning and a growth mind-set in all children.
He believes that with high quality teaching and unparalleled pastoral support, Saint Gabriel's College will continue to transform the lives of young people for the better. Eliezer is interested in music, boxing and D.I.Y.
Jamie Johnson - Raising Achievement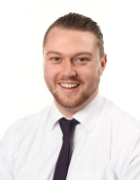 Jamie Johnson is the Assistant Principal for Achievement, he also manages the Creative Arts faculty within the school. Jamie leads the work of the Raising Achievement Team and is responsible for the outcomes of students in Year 11. Jamie joined Saint Gabriel's College in 2011 and teaches Art and Graphic Design. He is passionate about raising attainment across all subjects, ensuring students are equipped with the necessary study skills to be successful. Outside of school, Jamie is a keen fisherman and guitarist.
Rochelle Lascelles-Brown - Teaching and Learning
Rochelle Lascelles-Brown joined the leadership team in September 2020 as Assistant Principal for Teaching and Learning, having previously worked as a Lead Practitioner for Mathematics in a Southwark School. Rochelle is responsible for providing leadership and management of the quality of teaching and learning across the school. She supports all teachers to be highly effective classroom practitioners, as well as providing a range of professional development for all staff. Outside of school, Rochelle is a keen netball player.
David Toyloco - Curriculum and Challenge Ambassadors
David Toyloco started his employment at Saint Gabriel's College in September 2015. Previously, David has worked in two other London schools as well as a school in Skipton, North Yorkshire. Before joining the leadership team in February 2023 as Assistant Principal for Curriculum (maternity cover for Ms Tanner), he was the head of the Science Faculty from April 2018. David also holds responsibility for overseeing careers and whole school timetabling. Outside of school, David enjoys spending time with his family.
Miss King- Behaviour and Inclusion
Miss King is the Assistant Principal for Behaviour and Inclusion. She leads and manages the work of the Pastoral team as well as oversees whole school Behaviour and Inclusion alongside the Vice Principal. Miss King joined Saint Gabriel's College in 2014. Since joining, she has held a number of positions of responsibility including Head of Blue Learning Community and Behaviour and Improvement Coordinator. She is a keen believer in lifelong learning and has continued to pursue such achieving an MA in Education. She creates and maintains an environment which promotes and secures good teaching, effective learning, high standards of achievement, good behaviour and discipline to ensure that all students achieve of their best.
Vinay Gupta - School Business Manager
Vinay Gupta is the School Business Manager. He is responsible for finance, premises, catering, IT, HR and website for the school. He also runs the Student Council. Vinay has worked with Saint Gabriel's College since Jan 2015 and previously worked as a corporate banker in the City of London. Outside of work, Vinay passionately follows the exploits of the Indian cricket team and mentors for a charity which supports refugees.
Fr Sebastian - School Chaplain
Fr Sebastian is the school chaplain and also an Assistant Priest at the school's parish church, St John the Divine, Kennington. As chaplain he is here to support the spiritual and mental wellbeing of students and staff. He is also here to help people explore and develop their faith and to offer prayer. As part of his outreach to the local community, he works with the local parish church, local primary schools and with London Citizens.
Before being ordained a priest, Fr Sebastian spent time as a chaplaincy assistant at King's College, London. During his training for the priesthood, he spent time in Rome learning about different Christian denominations and inter-religious dialogue. He has a particular interest in music, meditation, and mental health.
Bethan Tanner - Curriculum and Challenge Ambassadors (Maternity)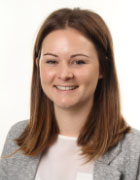 Bethan Tanner is Assistant Principal for Curriculum and as such is the strategic lead for curriculum development and review, including enrichment opportunities. She also leads on the college's Challenge Ambassador programme. Further to this, Bethan was the Head of Science until 2018, having worked as a teacher at Saint Gabriel's College since September 2012.